La minute de la texturgie n° 41 - January 2021
(créer de nouvelles matières sensibles en combinant textures textiles et hautes technologies)
The gossip of "texturgie": creating new sensitive matters by combining textile textures and high technologies
Cellulose Fibre Innovation of the Year: the fastest growing fiber group in textiles
For the first time ever, the innovation award "Cellulose Fibre Innovation of the Year" will be granted to the innovative cellulose fiber industry for the development of new technologies and applications. Cellulose fibers are the fastest growing fiber group in textiles, the largest investment sector in the bio-based economy.
The "2nd International Conference on Cellulose Fibres" will cover the entire value chain from lignocellulosic feedstock, dissolving pulp, cellulose fibers — such as rayon, viscose, Modal, lyocell or new developments — to a wide range of applications, woven textiles (clothing) and non-wovens (wipes and technical applications). All these sectors have significantly gained momentum over the last few years.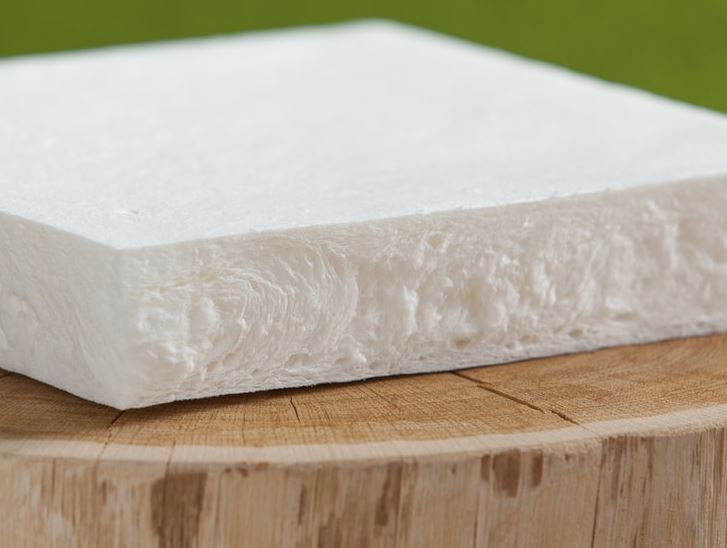 Cellulose Foam by Stora Enso *Formerly known as Cellufoam
A process for reusing silk textiles and use it for high-performance thermal insulation
The practice of using recycled materials from other industries, such as post-consumer PET bottles, has been common practice in the textile industry for years. Freudenberg and Ratti are now re-using silk textiles from their own industry, the clothing industry, in a jointly developed process.
Airlaid technology plays a key role in the re-use of silk textiles, enabling Freudenberg to produce waddings with a three-dimensional structure from this material. This leads to excellent thermal insulation properties combined with exceptional breathability.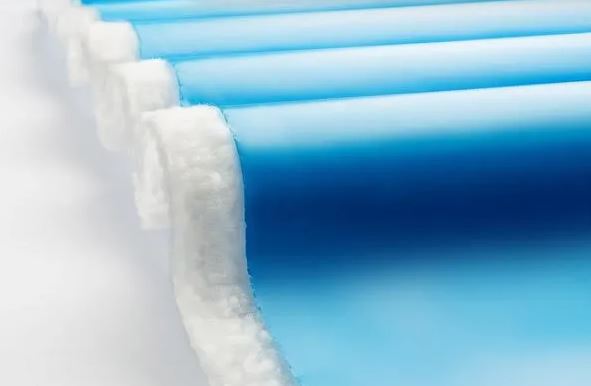 Silk textiles reused in high-performance insulation; Pic: Freudenberg
Call for action on textile wet processing
Water is crucial in textile production. Wet processing in particular – which involves bleaching, dyeing and printing fabrics – is heavily reliant on clean freshwater. It is often difficult to link the fashion brands to the wet processors causing harm.
Planet Tracker layers wet processing factory geolocation data and water risk scores. Critically, for the 740 publicly listed companies directly involved in wet processing activities identified in Planet Tracker's report, the majority of their factories are concentrated in emerging markets with high water stress (principally India, Pakistan and China), and, consequently, subject to significant water risk.