La minute de la texturgie n° 43 - June 2021
(créer de nouvelles matières sensibles en combinant textures textiles et hautes technologies)
The gossip of "texturgie": creating new sensitive matters by combining textile textures and high technologies
New jacquard weaving technology to seamlessly integrate functional and design weaves
ProWeave can help manufacturers pinpoint the physical characteristics, functional zones and visual patterns they want to achieve on a performance fabric. Creating different elasticity, tenacity and abrasion zones within the same weave, ProWeave is a patented new jacquard weaving technology developed by Texon at its plant in Prato, Italy.
There is a real curiosity about a technology that can free designers from conventional fabric restraints...
and perhaps a new method to have clothes that are built to last?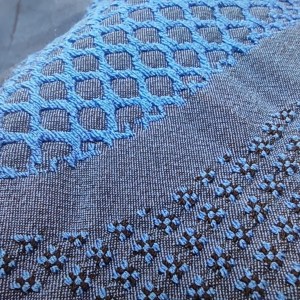 Patented jacquard weaving technology ProWeave; © Texon
A new way to measure fabric friction using 3D imaging
To quantify exactly how itchy a wool sweater might be when worn directly against the skin, North Carolina State University researchers developed a method of measuring fabric's roughness using 3D imaging. They used an imaging tool – X-ray micro-computed tomography – to take 3D images of the surface of fabric in order to calculate the surface geometry, and measure the impact on friction. Their method can quantify skin-textile interface at a microscale without destroying the fabric.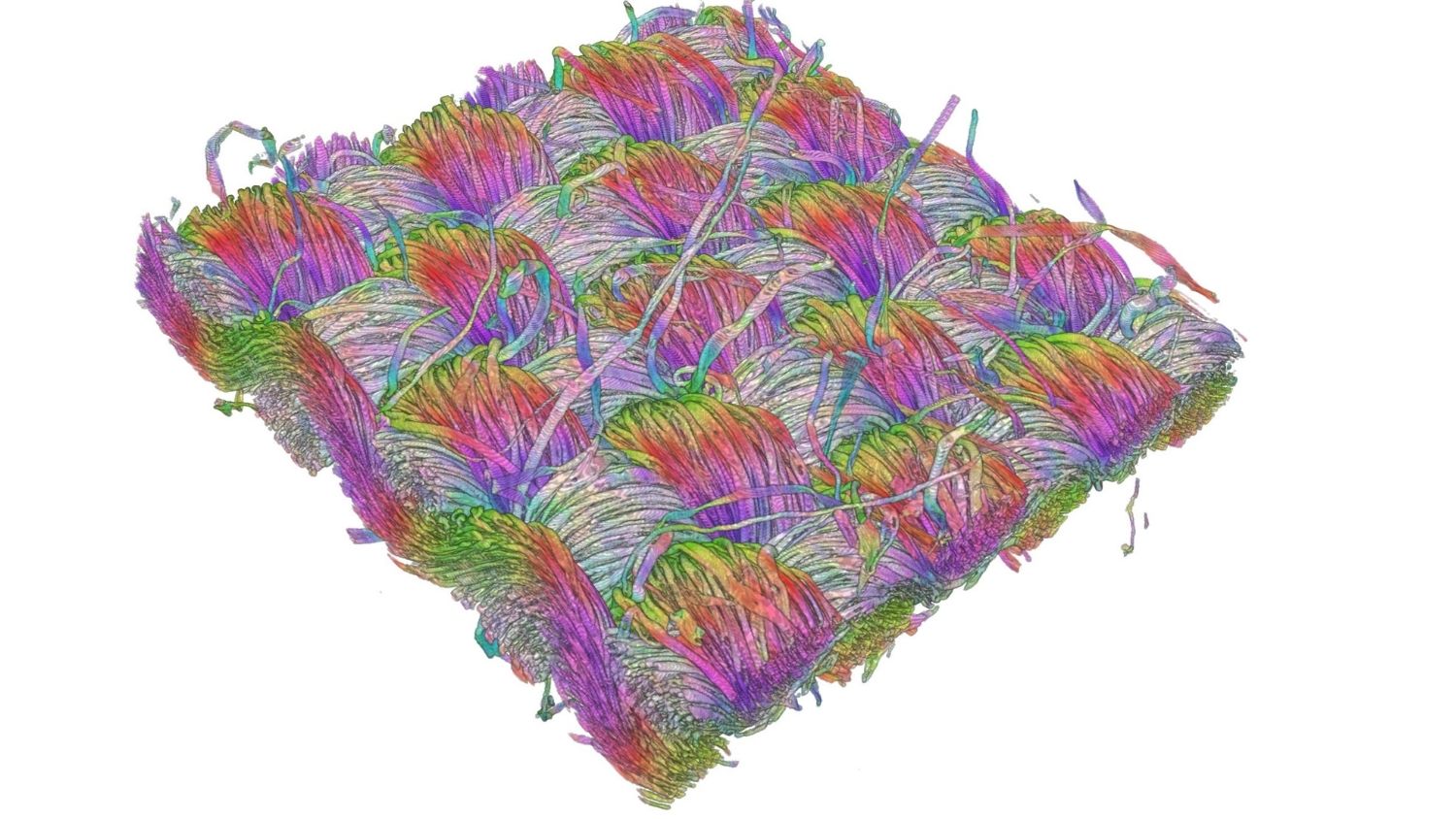 A woven fabric surface analysis image, NC State Analytical Instrumentation Facility. Credit: Ruksana Baby.
Circular economy also has to be about keeping the garment going for longer
A misinterpretation of the circular economy is to focus just on end-of-life – but it also has to be about keeping the garment going for longer. It's vital to ensure products are long-lasting. Recycled, recyclable and reusable remain the triple bottom line in sustainability, but the tricky part is ensuring performance too. Mono materials are great for recycling, but it has been calculated that end-of-life is responsible for just 10% of a garment's carbon footprint. Extending the life of a garment for one more season can make a positive 25% improvement.
How to buy clothes that are built to last?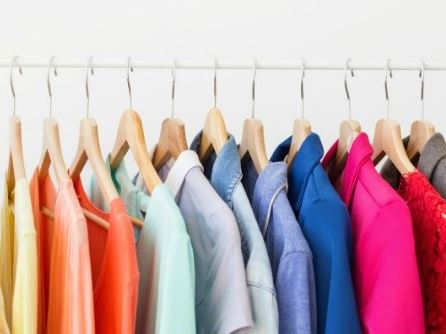 La minute de la texturgie n° 42 - March 2021
The textile dyeing industry is experiencing a global skills gap
77% of textile coloration professionals believe there is a widening skills gap in the dyeing industry, with 53% of agreeing this is now at crisis point, according to SDC (Society of Dyers and Colourists) survey.
Findings state that a third of global employers involved in dyeing and finishing are unable to recruit the talent that they need. Reasons for this were cited as young people having negative perceptions of the industry, or wanting to be designers rather than dyers, alongside a lack of knowledge of the chemistry behind the processes, as well as poorly promoted opportunities in dyeing.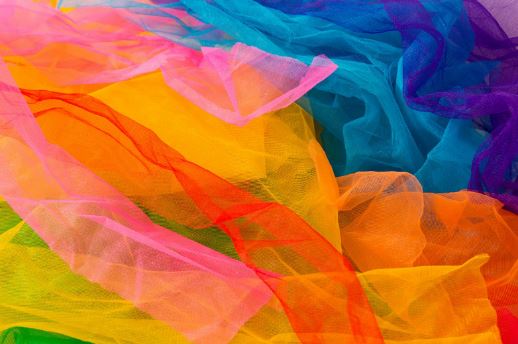 Textile dyes & auxiliaries; © Grupo ADI
Dyeing or coating textile with NIR technology
New minimum application, digital spray or rotor application textile dyeing and coating technologies claim major resource savings in terms of water, energy and chemicals. But the technology of Adphos, based in Heufeld near Munich, however, goes much further.
In the adphosNIR wavelength range, most plastics and synthetic fibres have a high radiation transparency. The beams immediately penetrate deeply, and heating is performed rapidly and evenly with extremely short processing times. There is also a big reduction in energy consumption because the system does not have to be preheated. In addition, it takes up a lot less space.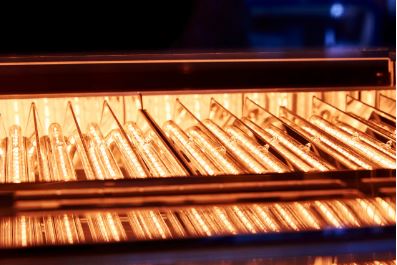 adphosNIR®-technology; Adphos Group
Tulle-like DefeXtiles 3D printed: a new quasi-textile
MIT Media Lab graduate student Jack Forman used a standard, inexpensive 3D printer to produce sheets and complex 3D geometries with a woven-like structure based on the "glob-stretch" pattern produced by under-extrusion.
Forman works in the Tangible Media research group with Professor Hiroshi Ishii. "We envision that the materials of the future will be dynamic and computational," says Ishii. "We call it 'Radical Atoms.' DefeXtiles is an excellent example of Radical Atoms, a programmable matter that emulates the properties of existing materials and goes beyond. We can touch, feel, wear, and print them."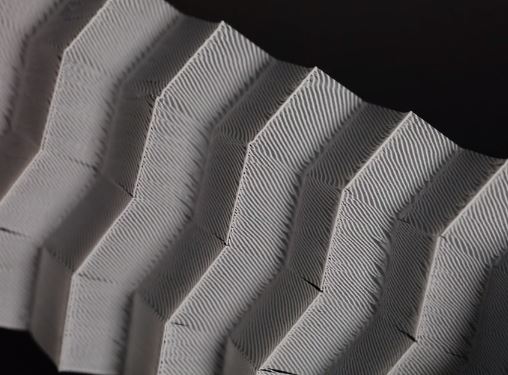 La minute de la texturgie n° 41 - January 2021
Cellulose Fibre Innovation of the Year: the fastest growing fiber group in textiles
For the first time ever, the innovation award "Cellulose Fibre Innovation of the Year" will be granted to the innovative cellulose fiber industry for the development of new technologies and applications. Cellulose fibers are the fastest growing fiber group in textiles, the largest investment sector in the bio-based economy.
The "2nd International Conference on Cellulose Fibres" will cover the entire value chain from lignocellulosic feedstock, dissolving pulp, cellulose fibers — such as rayon, viscose, Modal, lyocell or new developments — to a wide range of applications, woven textiles (clothing) and non-wovens (wipes and technical applications). All these sectors have significantly gained momentum over the last few years.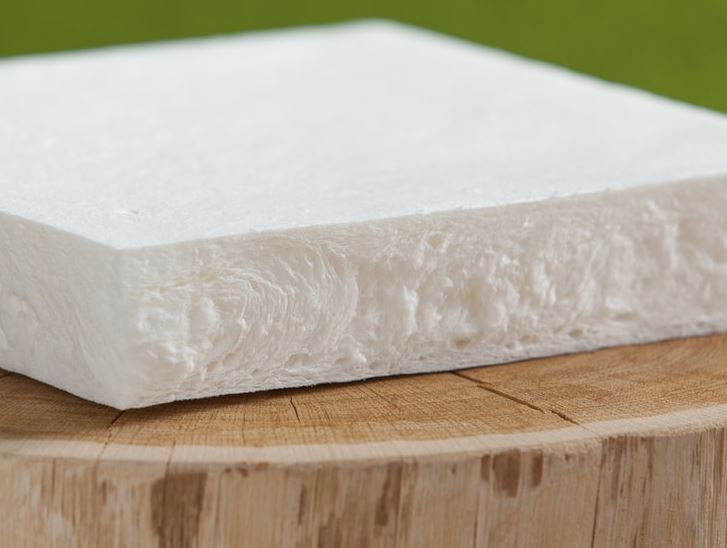 Cellulose Foam by Stora Enso *Formerly known as Cellufoam
A process for reusing silk textiles and use it for high-performance thermal insulation
The practice of using recycled materials from other industries, such as post-consumer PET bottles, has been common practice in the textile industry for years. Freudenberg and Ratti are now re-using silk textiles from their own industry, the clothing industry, in a jointly developed process.
Airlaid technology plays a key role in the re-use of silk textiles, enabling Freudenberg to produce waddings with a three-dimensional structure from this material. This leads to excellent thermal insulation properties combined with exceptional breathability.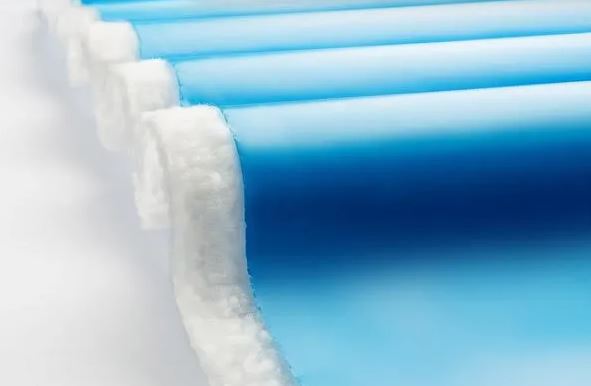 Silk textiles reused in high-performance insulation; Pic: Freudenberg
Call for action on textile wet processing
Water is crucial in textile production. Wet processing in particular – which involves bleaching, dyeing and printing fabrics – is heavily reliant on clean freshwater. It is often difficult to link the fashion brands to the wet processors causing harm.
Planet Tracker layers wet processing factory geolocation data and water risk scores. Critically, for the 740 publicly listed companies directly involved in wet processing activities identified in Planet Tracker's report, the majority of their factories are concentrated in emerging markets with high water stress (principally India, Pakistan and China), and, consequently, subject to significant water risk.