La minute de la texturgie n° 47 - March 2022
(créer de nouvelles matières sensibles en combinant textures textiles et hautes technologies)
The gossip of "texturgie": creating new sensitive matters by combining textile textures and high technologies
Overcoming the limitations of smart fabrics with a manufacturing approach
An international team of scientists led by the University of Cambridge have produced a fully woven smart textile display that integrates active electronic, sensing, energy and photonic functions.This is the first time that a scalable large-area complex system has been integrated into textiles using an entirely fibre-based manufacturing approach.
The resulting fabric can operate as a display, monitor various inputs, or store energy for later use. It can also be rolled up, and because it's made using commercial textile manufacturing techniques, large rolls of functional fabric could be made this way.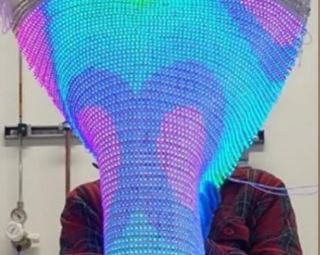 Smart sensors, energy harvesting and storage are integrated directly into
the fabric of the 46-inch woven display. © University of Cambridge
An increasing demand for clothing with a sustainable look
As in every season, the colors our customers choose for their patterns depend largely on their target markets. Nevertheless, as in all areas of the industry, a natural look is required. Fabrics should look as natural as possible. The color scheme plays an important role in this. Beige, white and cream in particular indicate minimal use of dyes and, therefore, give the impression of an environmentally conscious garment.
Yarn selection is of vital importance for the future of the lingerie industry.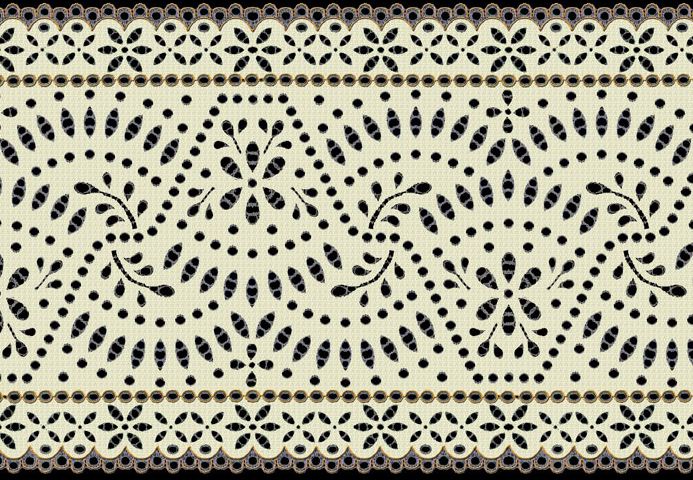 © Neil Thorpe Lace Design & Draughting 2022
Cellulose fiber innovation of the year
The carbon fibres are obtained from the raw material wood in a novel and sustainable process designed by DITF. The HighPerCellCarbon® process involves the wet spinning of cellulose fibers using ionic liquids (IL) as direct solvents. The filament spinning process is the central technical part and it takes place in an environmentally friendly and closed system. The solvent (IL) is completely recycled. The cellulose fibers produced in this way are converted directly into carbon fibers in a further development step by a low-pressure stabilization process, followed by a suitable carbonization process. No waste gases or toxic by-products are produced during the entire process sequence.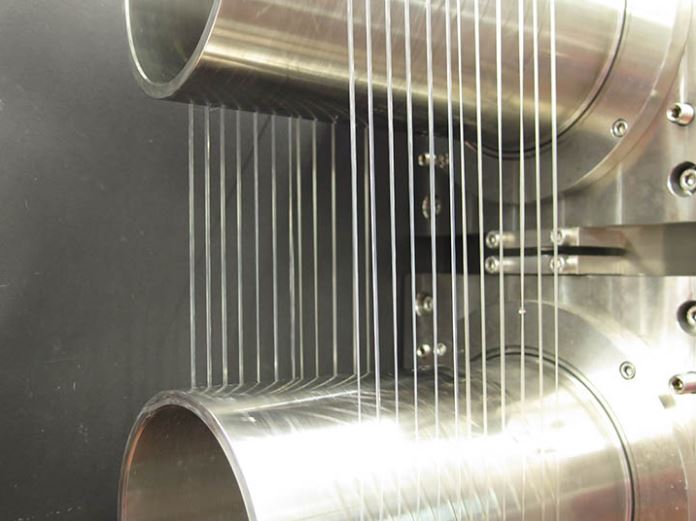 HighPerCell and HighPerCellCarbon filaments derived from industrial wood pulp. Photo courtesy of DITF
La minute de la texturgie n° 46 - January 2022
Rental, resale, repair and remaking clothes already represent a $73 billion market
Circular business models such as rental, resale, repair and remaking already represent a $73 billion market and are expected to continue growing as customers become increasingly motivated by affordability, convenience and environmental awareness, according to new research from the Ellen MacArthur Foundation. Currently, however, these models do not always lead to environmental benefits for the fashion industry, particularly if they are seen purely as 'add-ons' to a traditional wasteful model as opposed to central to all business activities.
Clothing production doubled between 2000 and 2015, while the time we use clothes fell by more than a third.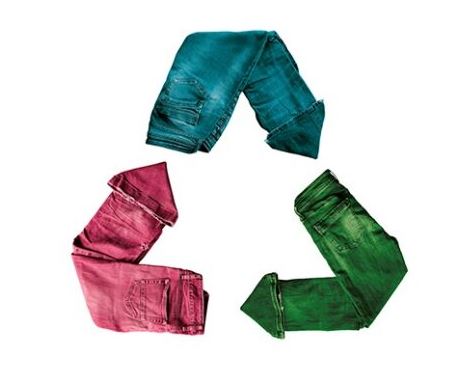 Circular economy for the fashion industry; © Minilatam.com
Biolumen Lab: materalising data and science
Biolumen Lab is a classroom—an inflatable, cell-based one at that—for secondary school students to experience a week of science-based learning, generating curiosity and­ promoting science as a potential career path. This is done through extracting and sequencing DNA from plant and fungi. The resulting strings of numbers and letters are then used to control the light and sound environment of the Biolumen lab at the end of the week-long experience.
The structure, built by Canvasland of Levin, New Zealand, uses pad eyes strategically placed to create random bulbous sections on the inflatable to represent the cell.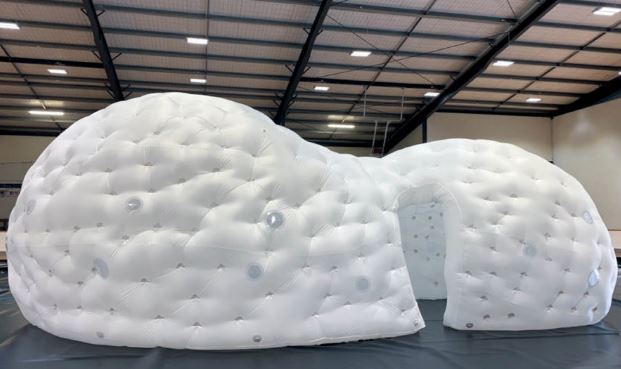 Biolumen Lab Project; © Ant Nevin
Tapis Magique: a choreomusical interactive carpet
Tapis Magique is a pressure-sensitive, knitted electronic textile carpet that generates three-dimensional sensor data based on body postures and gestures and drives an immersive sonic environment in real-time. It unveils dancers' creative, unconventional possibilities of agency, intimacy, and improvisation over the music through a textile interface. It provides a canvas for dancers and sound artists to modulate sound, perform and compose a musical piece based on choreography and vice versa.
The knitted conductive lines are connected to a system hardware consisting of multiplexers, shift-registers, operational amplifiers, and microcontroller that sequentially reads each pressure sensing pixel and sends it to a computer.