La minute de la texturgie n° 54 - November 2023
(créer de nouvelles matières sensibles en combinant textures textiles et hautes technologies)
The gossip of "texturgie": creating new sensitive matters by combining textile textures and high technologies
Algorithms aid researchers to design fabric
Engineers from Japanese clothing company A-POC Able Issey Miyake and University of Tokyo startup Nature Architects Inc. Ltd. used a direct functional monitoring (DFM) system to automate and streamline the process to design fabric. DFM algorithms automatically generate a metamaterial unit structure and determine where each unit will reside on the product's outer diameter. The algorithm first calculates the contraction pattern necessary to make the desired product and then generates a weaving diagram. Next, the algorithm targets specific threads for contraction to increase the fabric's elasticity.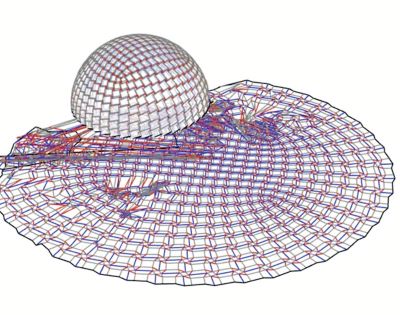 Weaving diagram produced by algorithms; © A-POC Able Issey Miyake
Helical crimp the key to new Lycra FiT400
The new fibre exploits two different polyester polymers which together create a helical crimp, providing permanent stretch and recovery properties, as well as breathability and cooling to fabrics. It is made from 60% recycled PET and 14.4% from bio-derived resources and is GRS certified.
Lycra FiT400 is a new bicomponent fibre engineered to optimize the performance and comfort of knitted fabrics by delivering a durable soft hand-feel, low shrinkage and high uniformity.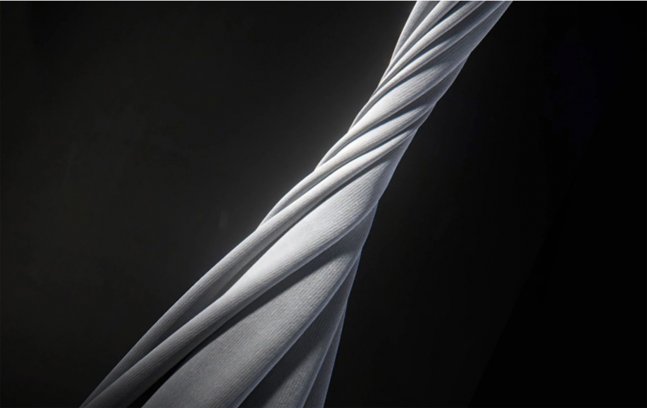 New Lycra FiT400; © The Lycra Company
Regenerated cellulosic fibers from agricultural waste
In order to create new cellulose fibers with mechanical qualities similar to those of traditional textile fibers, residues such as maize husks, rice, sorghum stalk and leaves, banana leaves, and others have been researched globally. Exploiting different processing methods such as viscose, acetate, lyocell, and cupro to produce manmade cellulosic fibres from pulp with high cellulose content can further enhance the use of agro-waste in the textile industry and integrate the circular economy into the sector.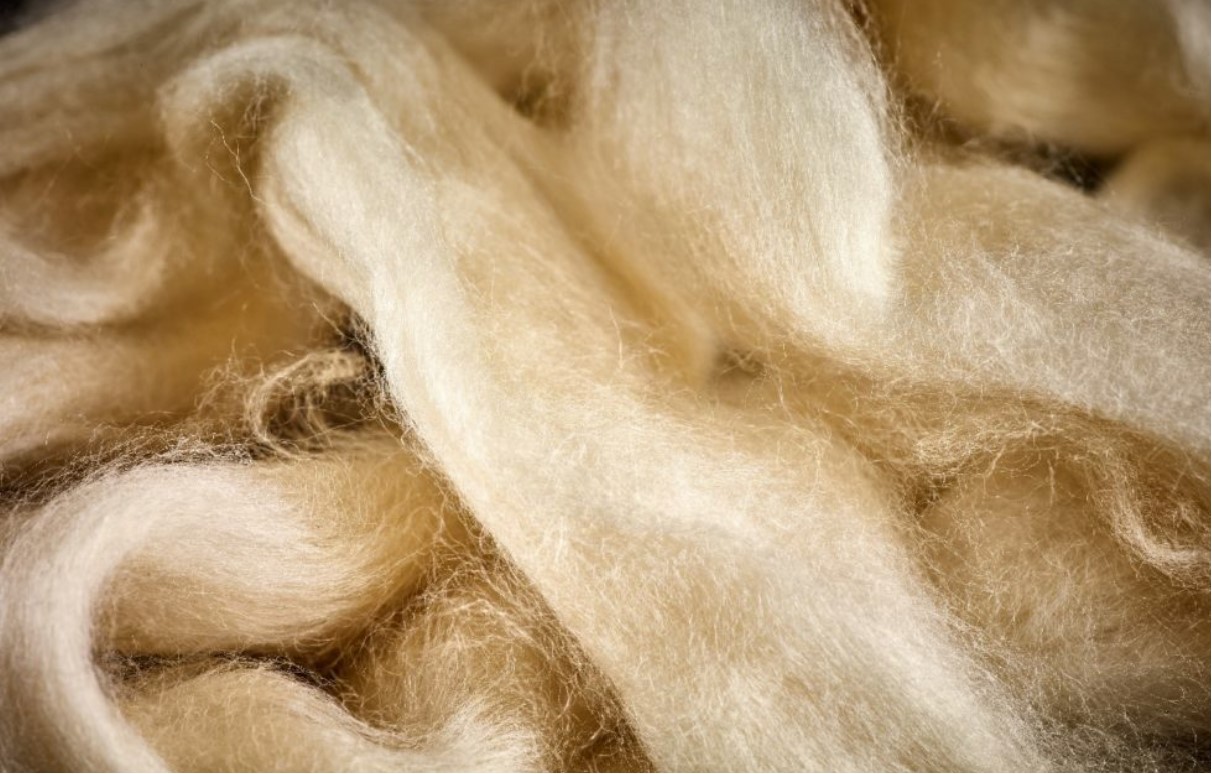 The Cellulose Fiber, from nature to your skin, Marialma; © ISPO 2019
La minute de la texturgie n° 53 - June 2023
Digital tool enabling partners to choose sustainable dye
Today, 90% of clothing is synthetically dyed, but the toxic effects and ecological impact are extremely harmful to humans and the environment. However many alternative dyes from natural sources such as plants, microorganisms, algae and recycled materials are available.
Amsterdam-based Fashion for Good is launching the Dyestuff Library, a digital tool enabling partners to choose sustainable dyes based on competitive performance and environmental metrics for commercial use.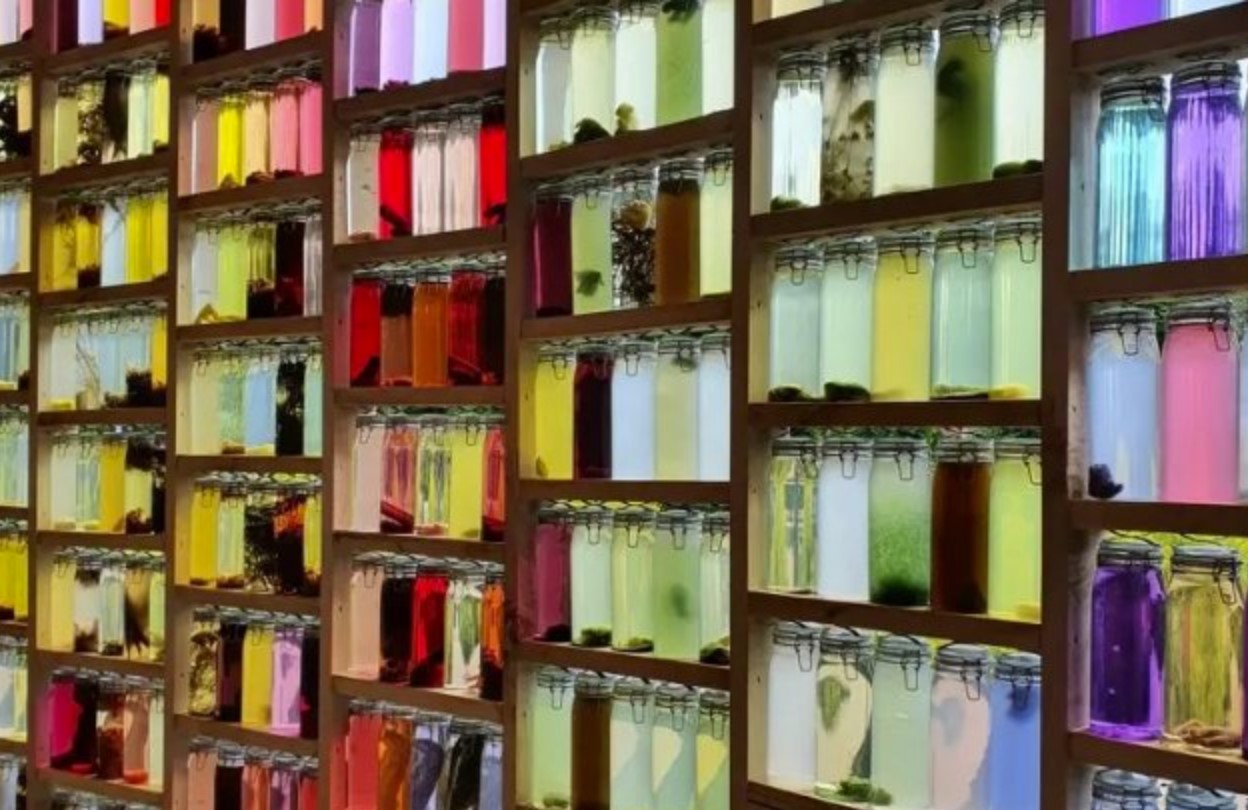 Dyestuff Library; © LindaBulic
Revisiting the work of textile knitting
Yu-Mei Huang is a Taiwanese-born textile artist specialist in knitted structures. Her East Asian heritage and multi-cultural background is reflected within her research practices. Yu-Mei describes the movement created as a metaphor for the movement and transitions within her own life. She applies her skills to applications on the human form and she makes objects through structural explorations.
She created installation and performance for a dancer: the knitted textiles expanded and contracted in relation to the movements of the dancer.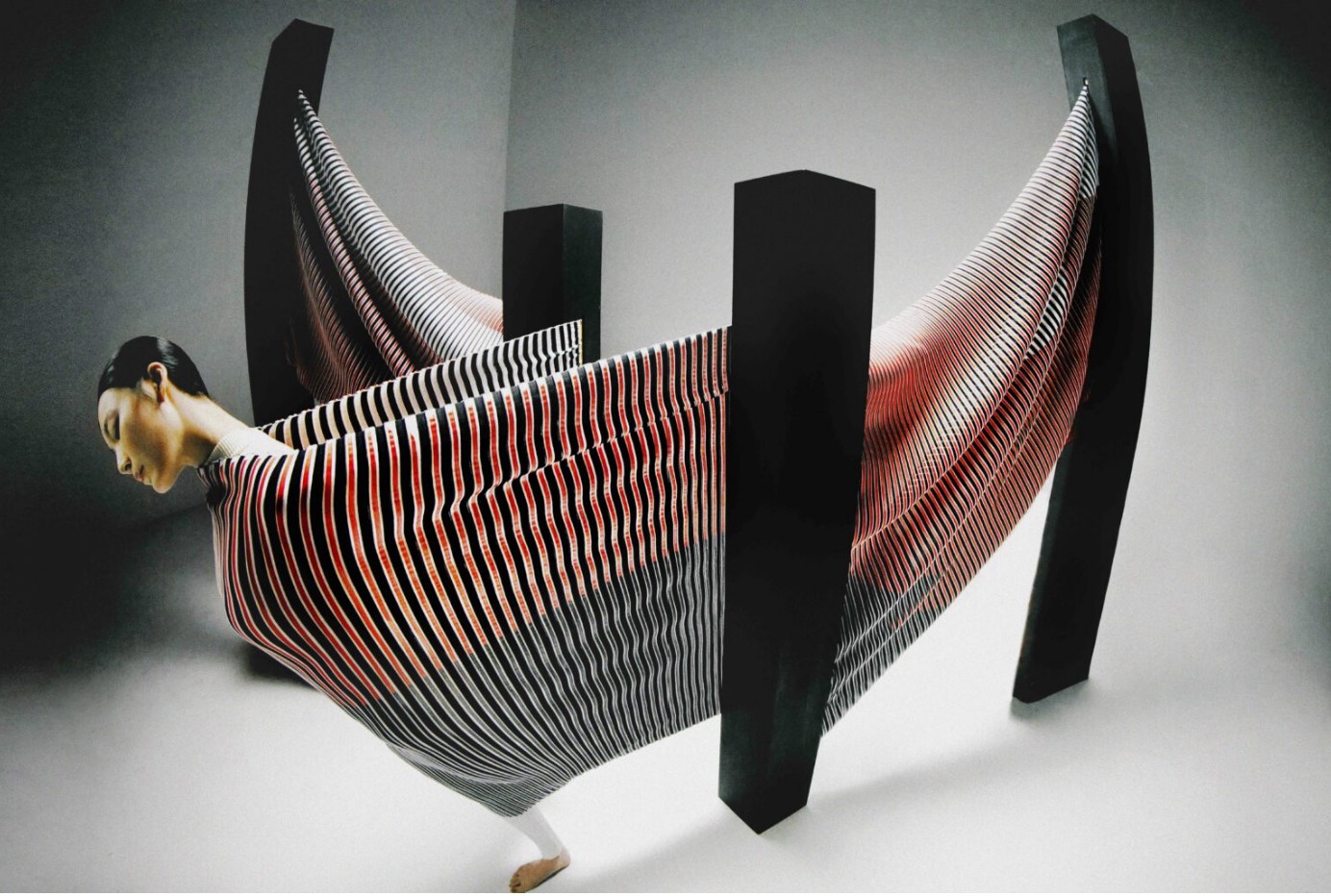 Knitted structures Yu-Mei Huang for Coca-Cola ; Photographer: Poyen Chen
Process removes spandex from polyester apparel
The quality of the recycled product deteriorates when PU elastomer fibers are included. Therefore, it is important to remove PU elastomer fiber from discarded polyester clothing.
Japanese fibre manufacturer Teijin Frontier claims to have developed a new technology capable of removing spandex from used polyester clothing so that it can be recycled more effectively. A new processing agent can be used to remove polyurethane (PU) elastomer fibre during the pre-treatment phase of the chemical recycling process. The same agent also removes chemical contaminants, such as dyes, optimising the polyester decolourisation process.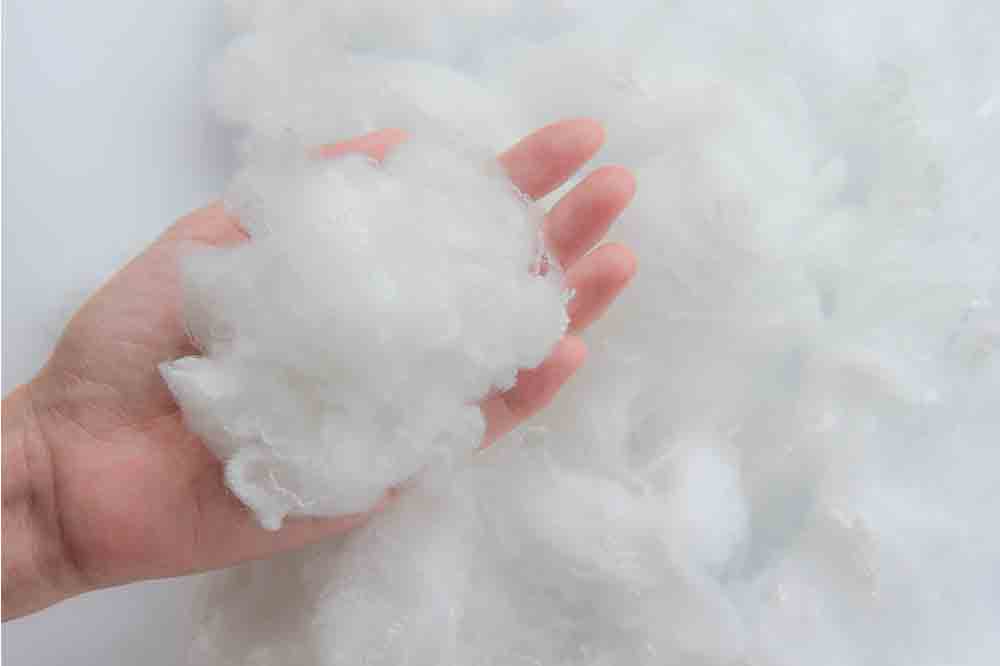 Recycled polyester material by new method: © Teijin
La minute de la texturgie n° 52 - March 2023
RegioGreenTex will support tangible solutions at SME level
Led by EURATEX, the project brings together 43 partners from 11 European regions, with 24 SMEs pioneering innovative solutions to recycle textile waste. Together the SMEs cover various value chain segments of circular textiles (sorting, recycling from material to fibre, removal of contaminants, processing of recycled fibres to new textile materials).
This instrument focuses on strengthening economic cohesion in the EU by helping businesses work with innovation actors in other regions.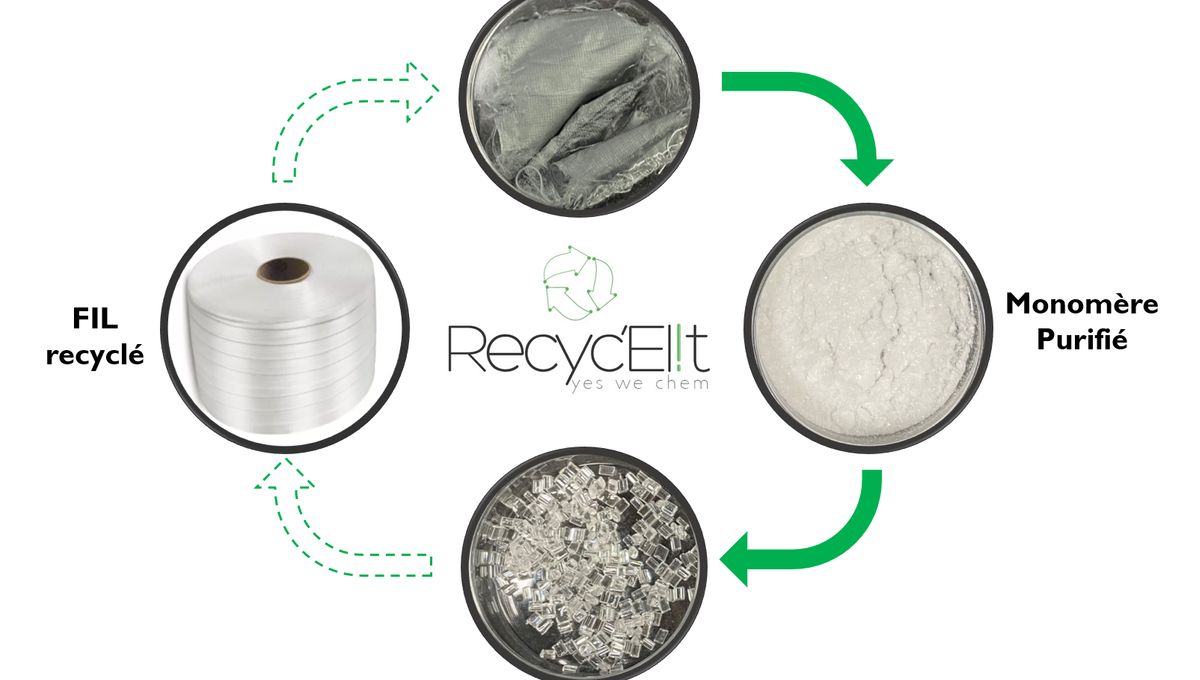 Illustration du procédé utilisé par Recyc'Elit pour recycler le polyester ; © Recyc'Elit
Project tracks wool from sheep to fabric
With increasing cost pressure and competition in the wool fabric market, traceability is becoming a prerequisite to proving authenticity and origin. Swiss traceability solutions provider Haelixa has linked up with Australia's The Woolmark Company (TWC) and Italian wool mill Vitale Barberis Canonico (VBC) to successfully track Australian wool from sheep to final fabric.
In this case, a single DNA has been applied to greasy wool and a second DNA marker to scoured wool. The first DNA identifies the origin of the Australian wool, while the second determines the manufacturer where the wool has been further processed.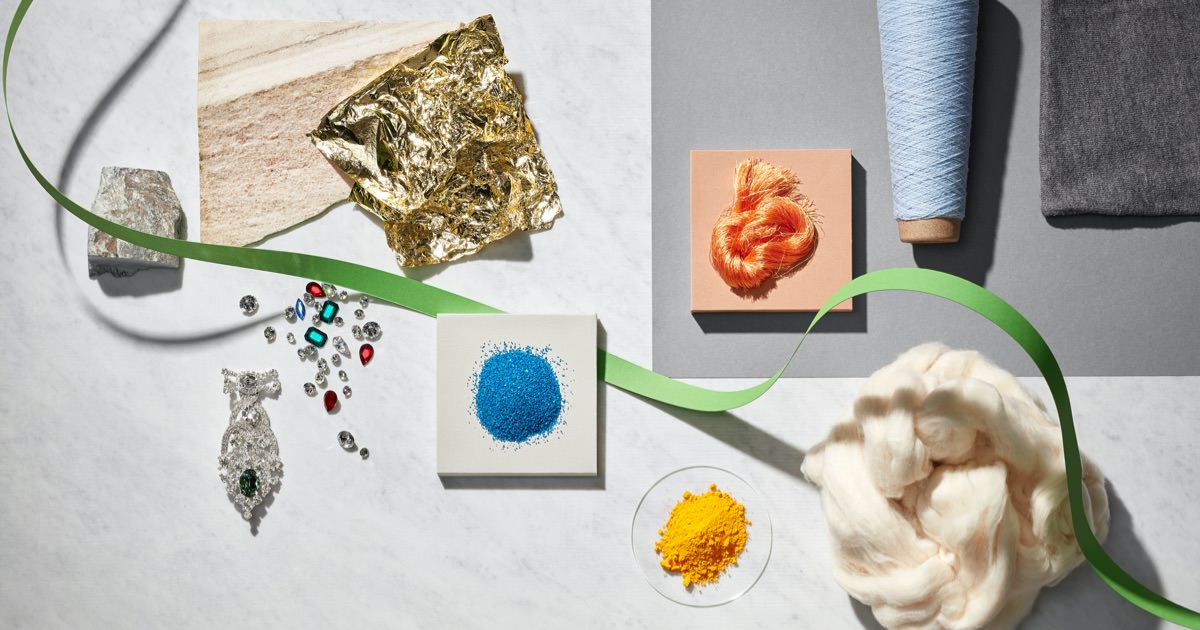 Prove product origin and traceability; © Haelixa
The Rise of Regenerative Farming in Fashion
"Sustainable," "responsibly sourced," "organic," and "recycled" are cropping up throughout the fashion industry. These claims respond to growing demand from consumers. "Regenerative farming"—an approach to farming that aims to restore soil health and reduce emissions—is one such claim. Several global brands are highlighting the use of regenerative farming techniques to neutralize the impact of fashion production on the environment.
The notion is that farmers utilize a holistic environmentally friendly approach to sustainable food and fibers in one combination. These fibers can later be used by major brands that are turning towards regenerative fashion for their consumers.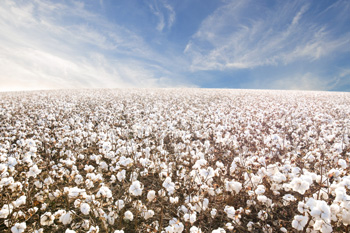 Cotton fields in Texas. Photography by Megan Betteridge, Shutterstock.
La minute de la texturgie n° 51 - January 2023
Toward standardization for e-textiles
As the e-textiles industry continues to grow, it will be essential to have consensus-based international standards to support the industry to ensure reliability of materials and products and best practices used in design and manufacturing. Two IPC task groups are working on standards for conductive yarns and woven, knitted and braided e-textiles. This new standard will also benefit new standards activities focused on embroidered e-textiles.
An individual or organization wishing to participate in the development of standards is invited to join one of the task groups.
Chris Jorgensen is director, Technology Transfer, IPC. He can be reached at Cette adresse e-mail est protégée contre les robots spammeurs. Vous devez activer le JavaScript pour la visualiser.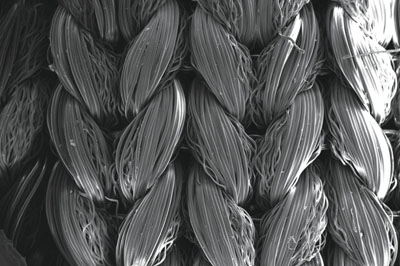 Multilayered knit textiles developed by MIT. Photo: MIT
Embroidery as low-cost solution for making wearable electronics
Embroidering power-generating yarns onto fabric allowed researchers to embed a self-powered, numerical touch-pad and movement sensors into clothing.
"You can embroider our yarns onto clothes, and when you move, it generates an electrical signal, and those signals can be used as a sensor," Rong Yin (NCSU) said. "When we put the embroidery in a shoe, if you are running, it generates a higher voltage than if you were just walking. When we stitched numbers onto fabric, and press them, it generates a different voltage for each number. It could be used as an interface." The study was published online in Nano Energy.

Flexible, durable, and washable triboelectric yarn and embroidery for
self-powered sensing and human-machine interaction; © NCSU
Cost-effective sea snail purple dye
Also known as Phoenician purple, royal purple, imperial purple, or imperial dye, Tyrian dates back several millennia to the bronze age. Ancient dye producers all but drove the murex species to extinction along the coasts of Phoenicia and across the Mediterranean.
Conagen, based in Bedford, Massachusetts, has successfully scaled up the production of its sustainable, cost-effective Tyrian purple by fermentation. Fermentation and bioconversion technologies enable to offer true-to-nature products. By leveraging bioengineering and commercial manufacturing capabilities, Conagen is unlocking Tyrian purple's great potential as an accessible and sustainable dye.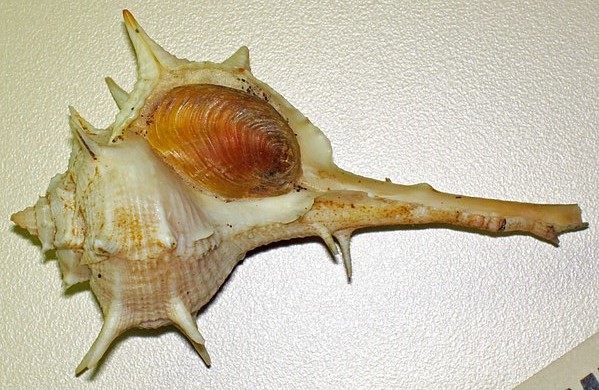 Bolinus brandaris purple dye murex snail; © Wikimedia Commons