The gossip of "texturgie" for the Year 2022:
creating new sensitive matters by combining textile textures and high technologies
(créer de nouvelles matières sensibles en combinant textures textiles et hautes technologies)
La minute de la texturgie n° 50 - November 2022
New surface textiles for the built environment
Applications include single piece stretch fabrics that simulate solid structures, walls and ceilings, enabling digitally printed designs or plain textiles to fabricate spatial areas.
Arkutex © CMYUK products bestow a premium feel to a locality. They add value to interior spaces too, by incorporating features including backlit walls and panels, while additional elements such as acoustic grade sound management, lighting, H-VAC, and telecoms systems can be safely and easily integrated.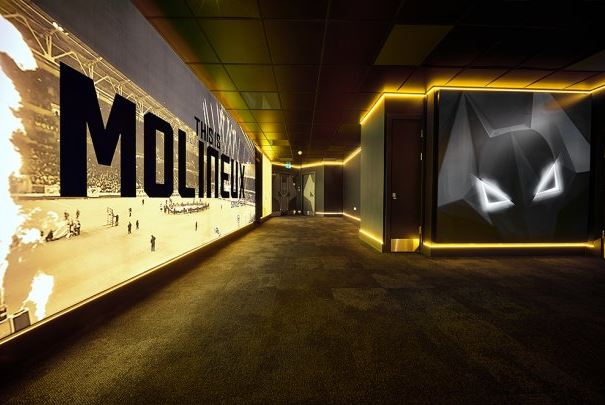 Wolverhampton Wanders - Digital Imaging Service (DIS) UFabrik Eco Backlit. © CMYUK
New hyper viscoelastic fibre with high strain-rate sensitive properties
Rheon Labs (based in Battersea, London) has completed an extensive six-month project with Fibre Extrusion Technology (FET) to further develop Rheon – a reactive polymer that dynamically stiffens when subjected to force.
Creating a fibre with unique strain-rate sensitive characteristics could be as radical a change in the market as the initial introduction of stretch fibre with the launch of Lycra. The textiles would have a multitude of beneficial properties and provide significantly less compression in the garment than conventional materials, substantially improving user comfort, support and performance.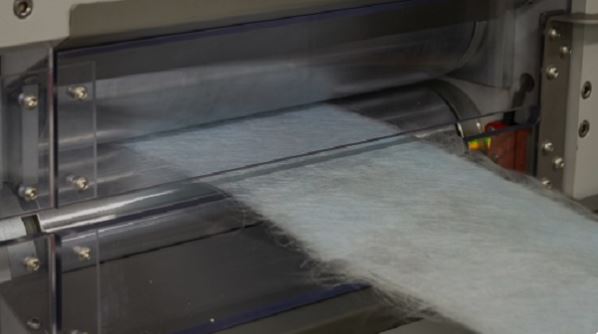 FET/Rheon Labs: Success completion of collaboration trials
Dornbirn-GFC 2022: creating a sustainable fibre industry
The case for monomaterial garments and designing for recycling as the only way to effectively combat fast fashion is becoming stronger all the time.
A conference session focused on the existing and upcoming recycling technologies for fibres, with speakers from Erema, Gneuss and Rieter, underlined the difficulties of dealing with mixed fibre textile waste, as well as highlighting the future shortage of recycled PET polyester for textile manufacturing, as PET bottle companies absorb existing capacities.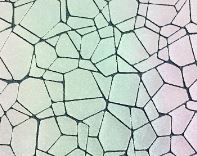 Fibres designed for recycling, sustainable fabrics; © moject.de
La minute de la texturgie n° 49 - September 2022
When is a material a textile? When is a textile a fabric?
The unprecedented scope of new materials in development—by academia, government-funded technology groups and start-ups—is challenging traditional concepts of fabric formation.
E-textiles are progressing from "devices" mounted on a fabric structure, to semiconductors that are fully integrated into fibers. Sustainability is driving a wave of bio-based "grown" textiles, advances in paper-like nonwovens that biodegrade, and wearable films and synthetic skins. Inventive software is helping to create 3D-printed textiles, new architectural materials and "digital textiles".
All fabrics are textiles, but it may be said that not all textiles are fabrics. Some, however, have the potential to change the textile industry as we know it. New materials are challenging our traditional concepts!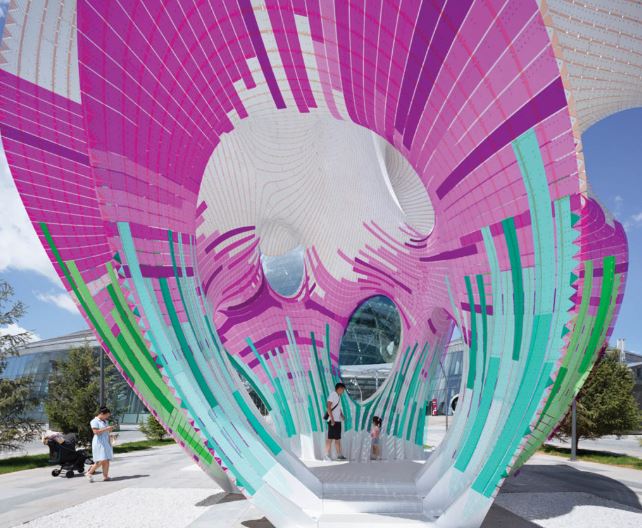 The MINIMA MAXIMA installation in Kazakhstan by Marc Fornes. Photo: THEVERYMANY Studio
70% of textile waste could be fibre-to-fibre recycled
One of the most sustainable and scalable levers available is fibre-to-fibre recycling – turning textile waste into new fibres that are then used to create new clothes or other textile products. This space is characterised by fast-paced innovation and a race toward scale. Once fully mature, McKinsey estimates indicate that 70% of textile waste could be fibre-to-fibre recycled.
The identified bottlenecks preventing scale are significant and will require several stakeholders to act boldly. Textile recycling in Europe will not reach a favorable state by 2030 unless major action is taken quickly.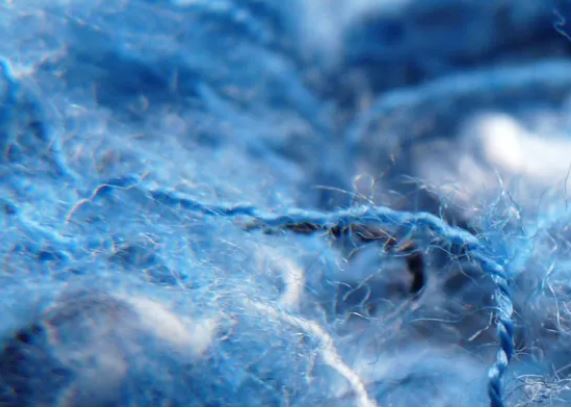 Textiles for Automotive Applications Using Recycled Fibres; © Fibre2Fashion
Plan Bee to manufacture biomaterials
Researchers in New Zealand have found a species of solitary bee that doesn't make honey but produces a remarkable bioplastic to waterproof their nests and protect their larvae from the environment.
Using the bee's genetic blueprint, Humble Bee Bio is developing a method to manufacture this material sustainably, and at scale using microbes. Humble Bee Bio has extracted the code and is trying to re-create it in the laboratory. Next, the company will attempt to synthesize plastic-like materials, focusing on four different types of biomaterials that can be turned into fibers and finishing for fabrics.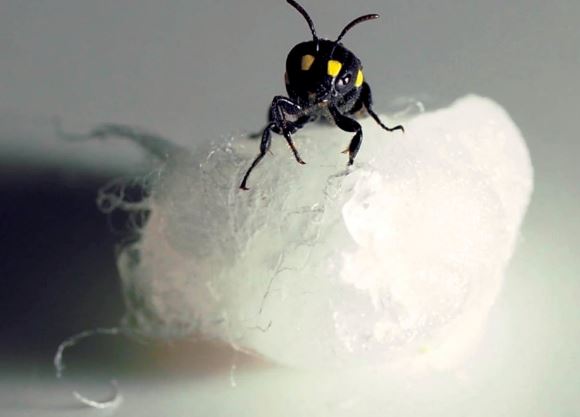 The Hylaeus bee, also known as the Australian masked bee. Photo: Humble Bee
La minute de la texturgie n° 48 - June 2022
A major step forward in the development of sensitive electronic skin
Electronic skin anticipates and perceives touch from different directions for the first time. A German research team has explored a new avenue to develop extremely sensitive and direction-dependent 3D magnetic field sensors that can be integrated into an active matrix e-skin system.
The research team (Chemnitz University of Technology) has succeeded in integrating the 3D magnetic field sensors with magnetically rooted fine hairs into an artificial e-skin made of an elastomeric material into which the electronics and sensors are embedded – similar to organic skin, which is interlaced with nerves.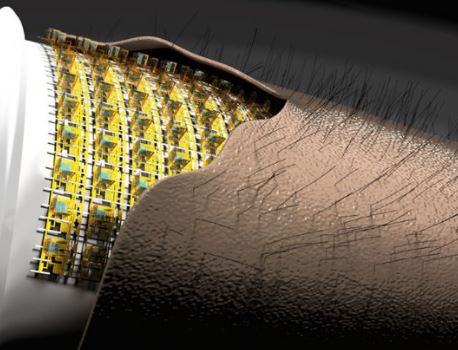 Highly integrated flexible microelectronic 3D; © Oliver G. Schmidt Research Group
AI-fooling poncho to confuse CCTV facial recognition algorithms
Since it was first developed in the mid 20th century, CCTV (closed-circuit television) has become a ubiquitous sight in towns and cities across the globe. However, these days modern CCTV doesn't just record video footage, it also uses artificial intelligence with human detection and facial recognition algorithms to track our behavior and our emotions.
To protect people against this increased surveillance, German design studio Werteloberfell has collaborated with a team of technical partners to create apparel that messes with AI algorithms. The team's first prototype takes shape as a glowing poncho called 'ignotum', which is latin for 'the unknown'.

Prototype poncho Ignotum; Photo © WertelOberfell
A new future for coarse wool drafted around a performance filament
According to the International Wool Textile Organisation (IWTO) it is estimated that anywhere from 40-50% of the global wool yield is such coarse wool. With TMC's new technology, these coarse long wool fibres are drafted around a performance filament, creating an extremely fine yarn.
Herculan process opens the door for wool to be used in high abrasion and high impact zones in apparel such as socks, footwear, gloves, pants, outerwear, and many other potential applications. It'sone of the first products in the world to combine better performance benefits of wool with durability and sustainability for the apparel market.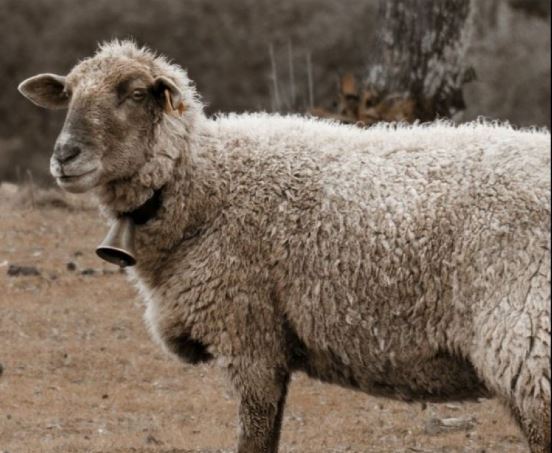 New Zealand wool; Photo © TMC Ltd
La minute de la texturgie n° 47 - March 2022
Overcoming the limitations of smart fabrics with a manufacturing approach
An international team of scientists led by the University of Cambridge have produced a fully woven smart textile display that integrates active electronic, sensing, energy and photonic functions.This is the first time that a scalable large-area complex system has been integrated into textiles using an entirely fibre-based manufacturing approach.
The resulting fabric can operate as a display, monitor various inputs, or store energy for later use. It can also be rolled up, and because it's made using commercial textile manufacturing techniques, large rolls of functional fabric could be made this way.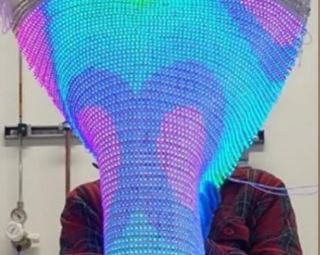 Smart sensors, energy harvesting and storage are integrated directly into
the fabric of the 46-inch woven display. © University of Cambridge
An increasing demand for clothing with a sustainable look
As in every season, the colors our customers choose for their patterns depend largely on their target markets. Nevertheless, as in all areas of the industry, a natural look is required. Fabrics should look as natural as possible. The color scheme plays an important role in this. Beige, white and cream in particular indicate minimal use of dyes and, therefore, give the impression of an environmentally conscious garment.
Yarn selection is of vital importance for the future of the lingerie industry.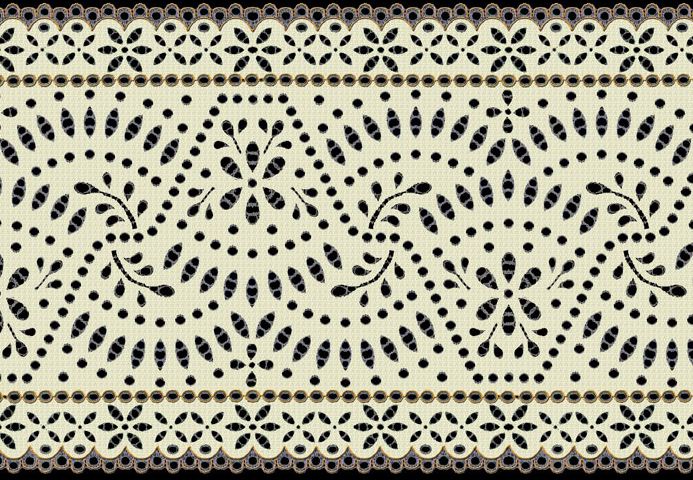 © Neil Thorpe Lace Design & Draughting 2022
Cellulose fiber innovation of the year
The carbon fibres are obtained from the raw material wood in a novel and sustainable process designed by DITF. The HighPerCellCarbon® process involves the wet spinning of cellulose fibers using ionic liquids (IL) as direct solvents. The filament spinning process is the central technical part and it takes place in an environmentally friendly and closed system. The solvent (IL) is completely recycled. The cellulose fibers produced in this way are converted directly into carbon fibers in a further development step by a low-pressure stabilization process, followed by a suitable carbonization process. No waste gases or toxic by-products are produced during the entire process sequence.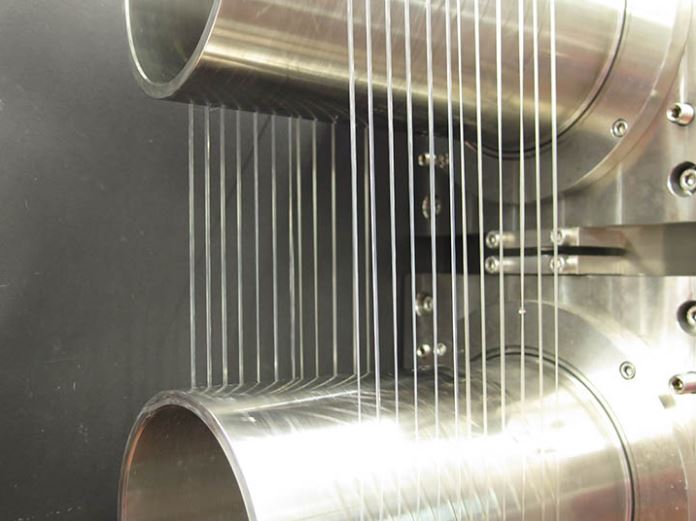 HighPerCell and HighPerCellCarbon filaments derived from industrial wood pulp. Photo courtesy of DITF
La minute de la texturgie n° 46 - January 2022
Rental, resale, repair and remaking clothes already represent a $73 billion market
Circular business models such as rental, resale, repair and remaking already represent a $73 billion market and are expected to continue growing as customers become increasingly motivated by affordability, convenience and environmental awareness, according to new research from the Ellen MacArthur Foundation. Currently, however, these models do not always lead to environmental benefits for the fashion industry, particularly if they are seen purely as 'add-ons' to a traditional wasteful model as opposed to central to all business activities.
Clothing production doubled between 2000 and 2015, while the time we use clothes fell by more than a third.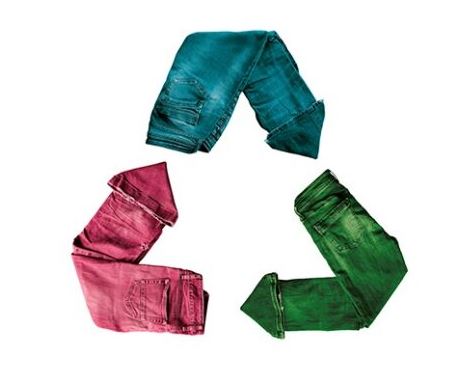 Circular economy for the fashion industry; © Minilatam.com
Biolumen Lab: materalising data and science
Biolumen Lab is a classroom—an inflatable, cell-based one at that—for secondary school students to experience a week of science-based learning, generating curiosity and­ promoting science as a potential career path. This is done through extracting and sequencing DNA from plant and fungi. The resulting strings of numbers and letters are then used to control the light and sound environment of the Biolumen lab at the end of the week-long experience.
The structure, built by Canvasland of Levin, New Zealand, uses pad eyes strategically placed to create random bulbous sections on the inflatable to represent the cell.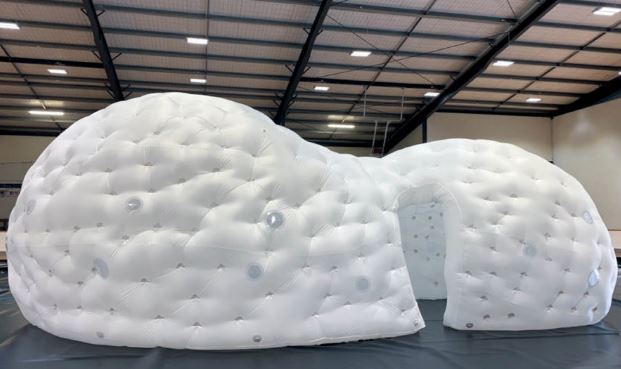 Biolumen Lab Project; © Ant Nevin
Tapis Magique: a choreomusical interactive carpet
Tapis Magique is a pressure-sensitive, knitted electronic textile carpet that generates three-dimensional sensor data based on body postures and gestures and drives an immersive sonic environment in real-time. It unveils dancers' creative, unconventional possibilities of agency, intimacy, and improvisation over the music through a textile interface. It provides a canvas for dancers and sound artists to modulate sound, perform and compose a musical piece based on choreography and vice versa.
The knitted conductive lines are connected to a system hardware consisting of multiplexers, shift-registers, operational amplifiers, and microcontroller that sequentially reads each pressure sensing pixel and sends it to a computer.